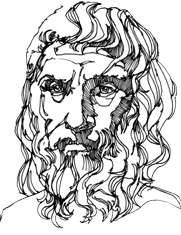 Epicurus advice:
Quit procrastinating & learn git
Γεγόναμεν ἅπαξ, δὶς δὲ οὐκ ἔστι γενέσθαι
δεῖ δὲ τὸν αἰῶνα μηκέτι εἶναι
σὺ δὲ οὐκ ὢν τῆς αὔριον κύριος ἀναβάλλῃ τὸ χαῖρο
ὁ δὲ βίος μελλησμῷ παραπόλλυται καὶ εἷς ἕκαστος ἡμῶν ἀσχολούμενος ἀποθνῄσκει.
We have been born once and cannot be born a second time; for all eternity we shall no longer exist. But you, although you are not in control of tomorrow, are postponing your happiness. Life is wasted by delaying, and each one of us dies without enjoying leisure.